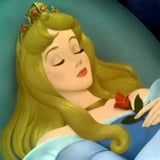 Disney is helping kids ease into a new school year with a little magic. For the back-to-school season, Disney is launching a sleep hotline that will offer little ones a bedtime message from Mickey, Minnie, Donald, Daisy, or Goofy.

Available at 1-877-7-MICKEY, the hotline will only be open for a limited time from Aug. 6 until Aug. 31. The hope is that it will help kids get acclimated to their new, earlier bedtimes following the likely looser bedtime routines they might have had in the Summer.

Related:

10 Back-to-School Traditions to...
Published By: popsugar - Thursday, 9 August, 2018