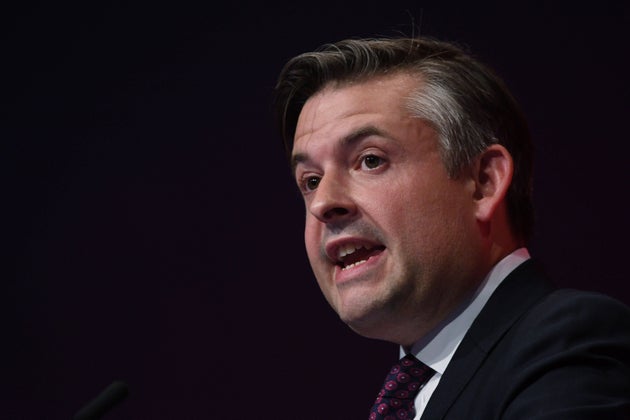 Plans by Donald Trump to get Britain to pay more for drug treatments is fresh proof that the NHS will be "at risk" in any US-UK trade deal after Brexit, Labour has warned. Shadow Health Secretary Jonathan Ashworth hit out after the US President's health secretary Alex Azar suggested that they would use trade negotiations to put pressure on countries with "socialised" healthcare.Trump last week blamed high US drug prices on "freeloading" nations that used their bargaining power to force US pharmaceutical firms into giving them pills and treatments at low...
Published By: huffingtonpost - Wednesday, 16 May, 2018
Older News
Theresa May Made A Late Night Downing Street Statement On Brexit And It's Left People Fuming huffingtonpost (Today) - On Wednesday, Theresa May caused bafflement after she gave a late-night statement outside Downing Street.At the end of another historic day in British politics, the PM ordered a lectern be...
Exclusive: £100,000 Surge In Donations To People's Vote Campaign After May's Brexit Deal Crushed huffingtonpost (Today) - Momentum is building for a so-called "people's vote" after a £100,000 surge donations after Theresa May's Brexit deal was crushed in parliament. A total of £100,308 was handed to the official...
Theresa May Offers Brexit Talks With Jeremy Corbyn After Surviving No Confidence Vote huffingtonpost (Today) - Theresa May has made a surprise offer of Brexit talks with Jeremy Corbyn after surviving his attempt to topple her government.The prime minister invited the leaders of the main opposition...
MP Tulip Siddiq Is Returning To Westminster To Vote. She's Due To Give Birth Tomorrow huffingtonpost (Today) - Heavily pregnant MP Tulip Siddiq – who delayed the birth of her second child to vote down Theresa May's Brexit deal yesterday – will return to Westminster for the vote...
In A Perplexing Period In Westminster, We MPs Only Have One Option huffingtonpost (Today) - I knew something was wrong when both groups of protesters outside Parliament cheered on Tuesday when the Brexit vote was finally declared.The remain-supporting old man in the white shorts convinced...
Customs Union Concession Could Break Brexit Deadlock, Justice Secretary Hints huffingtonpost (Today) - Theresa May appeared to be edging towards a softer Brexit after a cabinet minister and Labour both signalled that an EU customs union could break the parliamentary gridlock.As the prime...
Every Real Brexit Option Is Dead – Time To Revoke Article 50 huffingtonpost (Today) - The thirty months since the 2016 EU Referendum have been politically tumultuous and unpredictable –and we are now in danger of leaving the EU in a chaotic way that few...
How Do MPs Best Represent What 'The People' Want On Brexit? Here Are Just Three Ways huffingtonpost (Today) - The crushing, historic defeat of Theresa May's flagship Brexit deal yesterday is one that will live long in the memory. The question on everyone's lips today is, what happens next?...
By Accident Or Design, A Pre-Brexit General Election Remains The Most Plausible Outcome huffingtonpost (Today) - Following last night's historic defeat for the government, uncertainty abounds about what happens next. Today will see a vote of no confidence in the government, which it will almost certainly...
David Cameron Says He Does Not Regret Calling Brexit Referendum huffingtonpost (Today) - David Cameron said he does not regret calling the EU referendum, the morning after a disastrous night for the prime minister which saw MPs monumentally reject her Brexit deal. Filmed in...