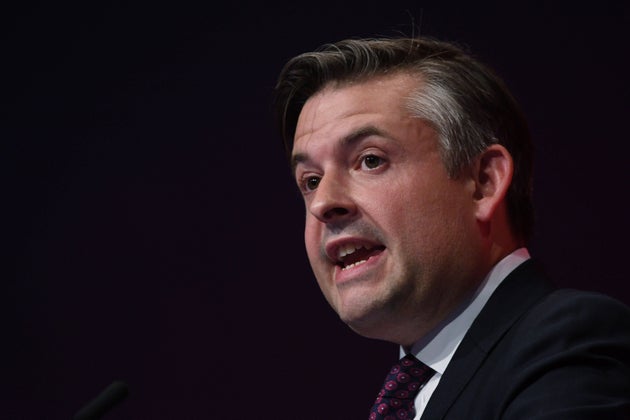 Plans by Donald Trump to get Britain to pay more for drug treatments is fresh proof that the NHS will be "at risk" in any US-UK trade deal after Brexit, Labour has warned. Shadow Health Secretary Jonathan Ashworth hit out after the US President's health secretary Alex Azar suggested that they would use trade negotiations to put pressure on countries with "socialised" healthcare.Trump last week blamed high US drug prices on "freeloading" nations that used their bargaining power to force US pharmaceutical firms into giving them pills and treatments at low...
Published By: huffingtonpost - Wednesday, 16 May
Older News
Brexit Group Backed By Nigel Farage Has Named Only Two Women Supporters – And 44 Men huffingtonpost (Today) - The pro-Brexit campaign group now backed by Nigel Farage has only two women and one person of colour named in its list of 46 official supporters.Leave means Leave, run by...
Boris Johnson Refuses To Share A Platform With Nigel Farage On Ukip MEP's Brexit Tour huffingtonpost (Today) - Boris Johnson has ruled out sharing a platform with Nigel Farage as the former Ukip leader tours the country to fight against the government's plan for Brexit.HuffPost UK has been...
Brexiteers Dismiss Fashion Tycoon's £1m Funding Boost For People's Vote Campaign huffingtonpost (Yesterday) - Brexiteers have dismissed a £1m donation by the co-founder of Superdry, Julian Dunkerton, to the campaign group fighting for a second referendum.On Saturday Dunkerton revealed that he was giving a...
Tough Brexit Stance By EU Could Force More Jobs From London, Bank Chief Warns huffingtonpost (Yesterday) - Tougher demands by EU regulators may force banks to shift more jobs to Europe than originally planned due to Brexit, one of the lender's top bosses has warned.Standard Chartered said...
SNP Demands Devolved Migration Powers For Scotland huffingtonpost (2 days ago) - The Scottish National Party has once again demanded devolved migration powers for Scotland, accusing the Home Office of "failing" the country.Calling for the authority to "create a migration system that...
People's Vote Campaign Gets £1m Boost From Superdry Founder, Julian Dunkerton huffingtonpost (2 days ago) - The multimillionaire co-founder of Superdry fashion label has given a £1m boost to the People's Vote campaign.Julian Dunkerton's donation will fund detailed polling which organisers hope will give a boost...
Brexit Warning: There's A 50% Chance Of 'No Deal', Says Top Danish Minister huffingtonpost (3 days ago) - There is a 50 percent chance of the UK leaving the EU without a trade deal, Denmark's finance minister has warned.Kristian Jensen told the BBC "time is running out" for...
Jeremy Hunt Backtracks After Warning UK Would 'Regret' No Deal Brexit 'For Generations' huffingtonpost (3 days ago) - Jeremy Hunt has rowed back on his suggestion a 'no deal' Brexit would be a "mistake we would regret for generations", after a backlash from anti-EU MPs.The Foreign Secretary made the...