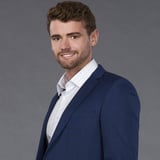 The Bachelorette is in full swing, and one of the dramatic moments so far has been the feud between Luke S. and Luke P. While most of the men have already had problems with Luke P., claiming he's not being real and his feelings for Hannah are not genuine, things got especially heated between the two Lukes during a group date during episode four.

Why Did Luke P. and Luke S. Start Feuding?

As the men played rugby for a group date, Luke P. and Luke S. had a scuffle on...
Published By: popsugar - Tuesday, 11 June