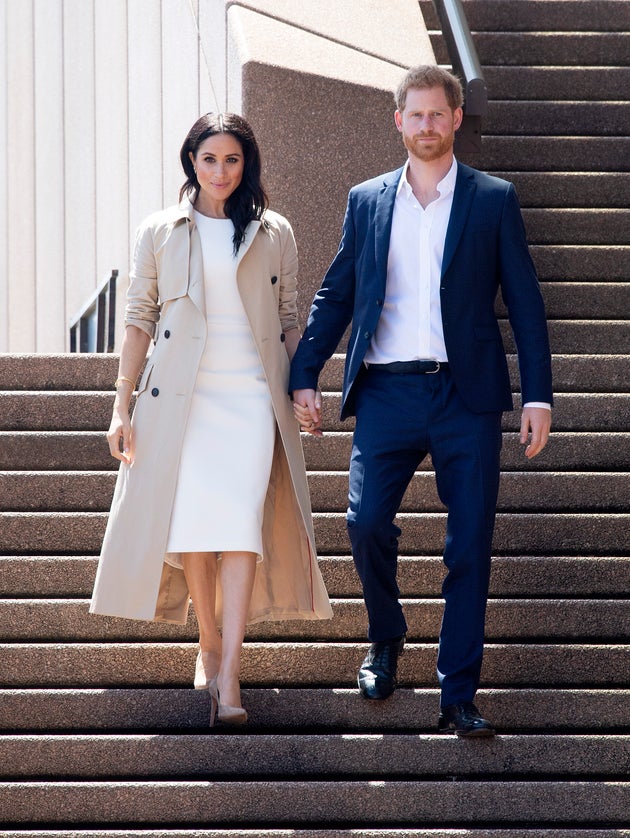 Prince Harry said he and Meghan Markle "could not think of a better place to announce the upcoming baby" than Australia, as they embarked on their first royal tour together. Kensington Palace revealed on Monday that Harry and Meghan's first child is due next spring. In remarks which went from sincere to humorous, Harry spoke of his happiness at being able to show off Australia to his wife. "This is my wife's first visit here so I'm very excited to show her this wonderful country of yours," he said. "And we also...
Published By: huffingtonpost - Tuesday, 16 October, 2018
Older News
Vans Is Dropping a Harry Potter Sneaker Collection, and Holy Hagrid, We're Siriusly Psyched popsugar (Today) - It's finally happening, folks: Vans is teaming up with Harry Potter to release a collection inspired by the magical book series, and bloody hell, we can't wait for everything to...
Meghan Markle 'to unveil Baby Sussex on Vogue cover - sparking clash with Queen' mirror (Today) - After snubbing a public photocall, the Duchess of Sussex is reportedly planning to announce her baby news in the most Hollywood of ways...
Kirby: Sorry, Harry and Meghan, but celebrity news has passed me by Celebrity (Today) - While watching a YouTube video recently, I learned an enormously unimportant fact entirely against my will. An ad interrupted the video to tell me that British royalty Prince Harry and...
5 Ways Kate Middleton and Prince William's Wedding Was Anything but Traditional popsugar (Yesterday) - Prince Harry and Meghan Markle's upcoming wedding will break royal tradition in a number of ways, but they certainly aren't the first royal couple to march to the beat of...
Celebrity Gossip: The Giudices, Meghan Markle, John Singleton and More! Celebrity. (Yesterday) - DAUGHTERS POST NOTE TO JOE GIUDICE AFTER DEPORTATION APPEAL IS DENIED: A day after Joe Giudice's deportation appeal was denied, ......