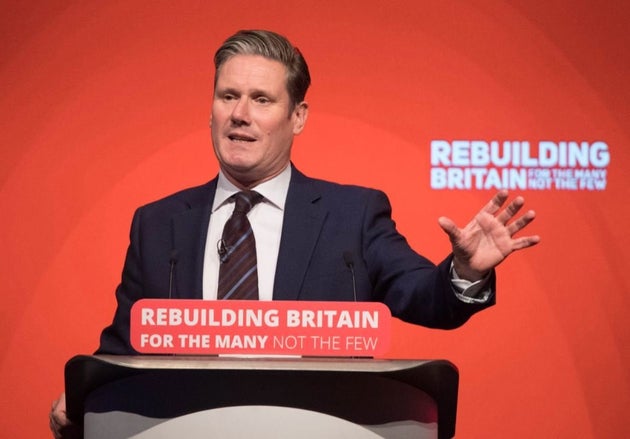 Theresa May is facing huge pressure to publish secret legal advice on her Brexit plans after Labour joined the DUP and Tory Eurosceptics to demand full transparency.Drafted by Attorney General Geoffrey Cox, the advice assesses a range of options for a so-called 'backstop' guarantee to keep an open border between Northern Ireland and Ireland after the UK quits the EU next March.Cox gave cabinet ministers a summary of his advice on Tuesday, but some including Michael Gove want the PM release the full documents rather than just relying on a...
Published By: huffingtonpost - Wednesday, 7 November
Older News
Theresa May Says Brexit Transition Could Be Extended - But Not Beyond Next Election huffingtonpost (Today) - Theresa May has suggested the Brexit transition period could be extended, but not beyond the next general election. The transition period – during which the UK will remain tied to EU...
David Davis Calls On Theresa May To Hold Commons Vote On Her Brexit Deal This Week huffingtonpost (Today) - Theresa May should hold a Commons vote on her Brexit plans as early as this week in order to avoid Tory civil war, former Cabinet minister David Davis has urged.The...
The Waugh Zone Monday November 19, 2018 huffingtonpost (Today) - 1. JUNGLE DRUMSSnakes in the grass, divided camp loyalties and big beasts on the prowl will be gripping the nation for the next few weeks. Yes, our favourite political reality...
Len McCluskey Warns Labour MPs To Vote Against Theresa May's Brexit Deal huffingtonpost (Today) - Len McCluskey has warned Labour MPs they must vote against Theresa May's Brexit deal.Writing for HuffPost UK on Monday, the general secretary of the Unite union said the Commons must...
Labour Must Hold Their Nerve And Vote Down May's Bad Brexit Deal huffingtonpost (Today) - Last week, the Brexit drama became a full-blown crisis. Anxiety is growing throughout industry over the continuing confusion and uncertainty over the terms of Brexit, and the possibility that Britain might...
May's Punishing Brexit Deal Makes Her The Worst Prime Minister Of Our Lifetime huffingtonpost (Today) - Presiding over the worst deal in history, we now have the worst Prime Minister in my lifetime. That is saying something - I have lived long enough to witness the...
Theresa May Has An Impossible Task With Brexit: Reconciling The Irreconcilable huffingtonpost (Today) - In Theresa May's Statement to the House of Commons last week regarding her Brexit deal with the European Union, she said: "The choice is clear, we can choose to leave...
Sunday Shows Round-Up: Letters, Plotters And Andrew Marr Losing His Cool huffingtonpost (Yesterday) - To say it has been an extraordinary seven days in the world of politics would be an understatement. Prime Minister Theresa May finally published her draft Brexit deal on Tuesday and...
Labour's Shami Chakrabarti Left Stunned After Bruising Interview With Andrew Marr huffingtonpost (Yesterday) - Labour's Shadow Attorney General was left almost dumbstruck after a heated interview Andrew Marr on Sunday morning.Shami Chakrabarti was being grilled by the BBC presenter over Labour's stance on Brexit...
Theresa May Warns Brexit Rebels Their Plot Will Backfire huffingtonpost (Yesterday) - 'The 48 letter limit has not been reached' says Theresa May, meaning there are not enough no-confidence letters to trigger a Tory leadership contest #RidgeFollow live updates and analysis here:...