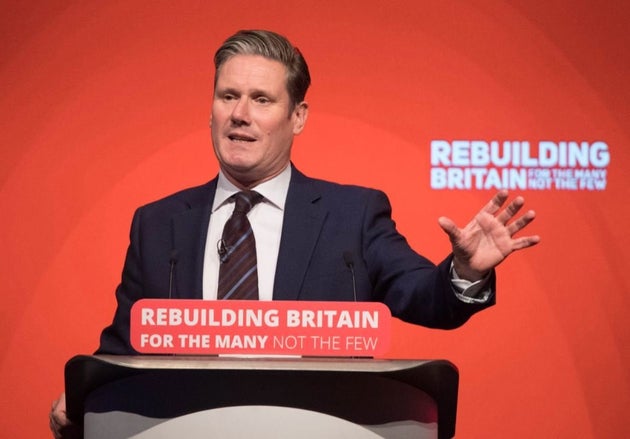 Theresa May is facing huge pressure to publish secret legal advice on her Brexit plans after Labour joined the DUP and Tory Eurosceptics to demand full transparency.Drafted by Attorney General Geoffrey Cox, the advice assesses a range of options for a so-called 'backstop' guarantee to keep an open border between Northern Ireland and Ireland after the UK quits the EU next March.Cox gave cabinet ministers a summary of his advice on Tuesday, but some including Michael Gove want the PM release the full documents rather than just relying on a...
Published By: huffingtonpost - Wednesday, 7 November
Older News
Theresa May Scraps Plan To Charge EU Citizens To Stay In UK After Brexit huffingtonpost (Today) - EU citizens who want to remain in the UK will no longer have to pay a fee – a major climbdown by the prime minister. The government had initially planned to...
Poland Foreign Minister Floats Five-Year Time Limit To Brexit Backstop huffingtonpost (Today) - Poland's foreign minister has suggested time-limiting the Brexit backstop to five years, in a move that will be seen as a chink of light for Theresa May.The EU has steadfastly...
If Stopping No-Deal Is Our Priority, We Are Running Out Of Options huffingtonpost (Today) - Ten weeks away from a catastrophic no-deal Brexit, we are fast running out of options. The Tories have wasted over two years trying to persuade the EU to break the...
Business Minister Richard Harrington Warns No-Deal Brexit Would Be A 'Disaster' huffingtonpost (Today) - A no-deal Brexit would be "an absolute disaster", Theresa May has been warned by a member of her government.Richard Harrington, a business minister, demanded on Monday the prime minister "rule...
The Waugh Zone Monday January 21, 2019 huffingtonpost (Today) - 1. BLUE/ORANGE MONDAYTheresa May is set to make yet another Monday Commons statement on Brexit, as she tries once more to get Parliamentary backing for her troubled plans. Despite the...
Theresa May Is 'Wasting £171,000-An-Hour On No-Deal Preparations,' Says Jeremy Corbyn huffingtonpost (Yesterday) - Theresa May is wasting £171,000-an-hour on "dangerous and unnecessary no-deal brinkmanship", Jeremy Corbyn has claimed. The Labour leader said he would not engage in cross-party Brexit talks with the prime minister...
Brexit Plan B: Theresa May To Make Fresh Attempt To Ditch Irish 'Backstop' huffingtonpost (Yesterday) - Theresa May faces another tumultuous day in parliament as she presents her Brexit 'Plan B', which will she her revert to earlier attempts to ditch the controversial Irish 'backstop'.The Prime...
Sunday Shows Round-Up: 'Where The Hell Do We Go From Here?' Edition huffingtonpost (Yesterday) - It has been a week in Westminster that will go down in the history books – the week that Theresa May's Brexit deal was delivered an unheard-of blow, with 432...
David Lammy: 'Labour MPs Could Split To Form New Party If Jeremy Corbyn Does Not Back People's Vote' huffingtonpost (Yesterday) - Jeremy Corbyn's unwillingness to back a second referendum could lead to a near-fatal split in the Labour Party, David Lammy has warned. Calling for a so-called people's vote to break...
A Second Referendum Is May's Only Hope To Get Country Behind Her Brexit Deal huffingtonpost (Yesterday) - No-deal must be taken off the table, but so must no progress. That is why we met with the Prime Minister and senior members of the British Cabinet this week.It...