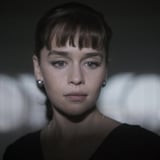 Image Source: Everett Collection

Warning: pretty giant spoilers for the end of Solo below, FYI!

You might think that because Solo: A Star Wars Story features familiar faces like Han Solo (Alden Ehrenreich), Chewbacca, and Lando Calrissian, it might be a rehash of other Star Wars films we've seen thus far. Fortunately, that couldn't be further from the truth. Instead of exploring weighty themes, like the fate of the galaxy or good vs. evil, Solo shrinks its scope down until it is, essentially, a space-based heist film. Like all great heist films,...
Published By: popsugar - Friday, 25 May, 2018