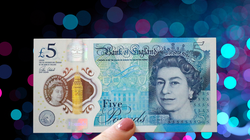 The Kardashian-Jenner family don't ever do things by halves, so it was no surprise at all to see the lengths Kylie Jenner and Travis Scott went to for their daughter's first birthday.Jenner, 21, said she had dreamed about Stormi's birthday party and drew her vision out on paper "room by room" before sharing it with party planner to the famous, Mindy Weiss – who brought it to life."I had to go all out for my baby," Jenner wrote on Instagram, where she shared pictures and videos of the event. And...
Published By: huffingtonpost - Monday, 11 February
Older News
Hot Damn! Kylie Jenner Is Already Serving a Serious Dose of Sexiness in 2019 popsugar (Yesterday) - Whether she's promoting her lip kits or trying to reclaim her throne on Instagram (we still can't believe she got dethroned by an egg), Kylie Jenner somehow manages to make...
All the Drama That's Unfolded Since Tristan Allegedly Cheated on Khloé With Jordyn popsugar (Yesterday) - You've probably heard by now, but Khloé Kardashian, 34, and Tristan Thompson, 27, have broken up after he reportedly cheated on her with 21-year-old model Jordyn Woods. Not only is...
Kylie Jenner's BFF Jordyn Woods 'moves out' of her home amid Tristan Thompson scandal mirror (Yesterday) - Kylie's long-time friend is said to have moved out of her house after being caught cheating with Khloe's boyfriend Tristan Thompson ...
The Most Unforgettable Celebrity Tattoos Of 2019 — So Far Celebrity. (2 days ago) - We thought we'd seen it all last year in terms of celebrity tattoos. After all, what could possibly top Kylie Jenner and Travis Scott's matching butterflies, ......
Jordyn Woods gushed over Khloe Kardashian and Tristan Thompson's 'chemistry' mirror (2 days ago) - The 21-year old best pal of Kylie Jenner is alleged to have hooked up with the Cleveland Cavaliers star at a house party on Sunday night ...
Kylie Jenner swears she's never had plastic surgery and it's all down to hair and make up mirror (3 days ago) - The lip kit billionaire shows off a variety of incredible looks as she poses for the cover of Paper magazine ...
Tristan Thompson 'blasts' reports he cheated on Khloe Kardashian with Kylie Jenner's best friend mirror (3 days ago) - The basketball player, who shares daughter True with Khloe, appeared to lash out at the rumours in a tweet he's since deleted ...