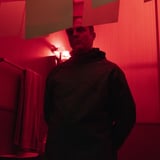 Image Source: Netflix

Spoilers for Jessica Jones season three below, FYI!

Prepare yourself, because the third and final season of Jessica Jones will leave you with a ton of highly important questions just a few episodes in. Like, why do hot, charming strangers never offer to make me hamburgers in bars? Why can't we all have a friend like Gillian? And was the budget for season three so low that Trish's vigilante "disguise" really had to be a bedazzled beanie from Forever 21 and a lame scarf? Of course, in all seriousness,...
Published By: popsugar - Saturday, 15 June