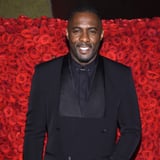 It seems like every year, fans go through a bout of hearing rumors that the next James Bond could be Idris Elba, going into a fervor because hell yes, and then ultimately being disappointed when it all proves to be just that - rumors. The speculation dates back to 2014, when the controversial Sony hacking scandal went down and a leaked email from studio chief Amy Pascal reportedly read, "Idris should be the next bond." She was obviously preaching to the choir, because people were all for it. Especially since...
Published By: popsugar - Friday, 10 August, 2018
Older News
What's Leaving Netflix in April tvguide (Yesterday) - James Bond fans might want to book another viewing of their 007 favorites soon because the dapper MI-6 man will be making a partial getaway from Netflix at the end...