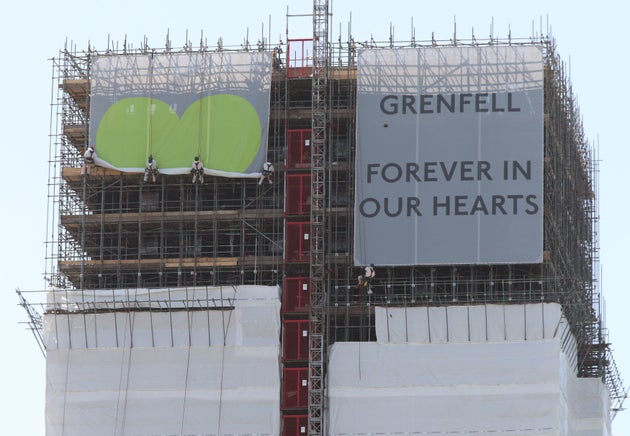 Experts are using virtual reality to reach traumatised families struggling a year after the Grenfell Tower fire in what is believed to be a UK first.Outreach workers at the Central and North West London NHS trust (CNWL) have been standing amid the market stalls of Portobello Road with VR headsets, hoping to spark conversations with those less likely to proactively seek help.Workers offer people the change to ride a rollercoaster or wing-walk as the adrenaline from the experience acts as an icebreaker to help them initiate frank discussions about how...
Published By: huffingtonpost - Tuesday, 12 June
Older News
Breaking The Link Between Poverty And Mental Ill-Health huffingtonpost (Yesterday) - Only half of 25-54 year olds with a longstanding mental health problem are in work compared with nearly 90% of the rest of the population.  Those with a mental health...
People Who Are Dying, Sick Or In Poor Mental Health Are Spiralling Into Debt huffingtonpost (2 days ago) - People with mental health problems, disabilities and long-term physical illnesses are struggling with mounting debt problems, according to two new reports.  The Institute for Fiscal Studies (IFS) revealed that four in...
Few Things Matter More To Us All Than The NHS - I'm Proud We Have The Plan We Need To Preserve This Vital Service huffingtonpost (2 days ago) - Next month marks the 70th birthday of our beloved NHS, and it is an opportunity for all of us to celebrate our most cherished public service. Few things matters more to...
Footage Played To Grenfell Inquiry Shows Firefighters Entering Flat Where Blaze Began huffingtonpost (2 days ago) - Footage of the moment firefighters entered the flat where the Grenfell Tower blaze began has been played to the public inquiry into the tragedy."Black smoke billowed out" when firefighters broke...
The Nhs Needs Radical Change To Adapt To Our Ageing Society – Or Demand For Health Services Will Quickly Outgrow New Funding huffingtonpost (2 days ago) - The Prime Minister's announcement of a long-term funding plan for the NHS creates an historic opportunity for the NHS to shift its approach to the ageing population.We are all living...
There Was No Mental Health Support Available To My Husband When Our Baby Was Born huffingtonpost (2 days ago) - My husband has truly been my rock.But who has been there for him?I would now class my self in recovery from my mental illness. I was diagnosed with PTSD and...
How To Watch The World Cup Live Online, In 4K, HDR, And Even In Virtual Reality huffingtonpost (3 days ago) - The 2018 World Cup is well and truly underway, but if you're only just getting into the spirit of things then you might not know how to watch all 64...
WHO Agrees: Gaming Addiction Is A Mental Health Issue huffingtonpost (3 days ago) -
Renting And Unstable Employment Could Harm Millennials' Health Later In Life huffingtonpost (3 days ago) - As if student debt, unstable employment and sky-high house prices wasn't enough to contend with, now millennials have to worry about of our future health, too. We could be the first generation to...