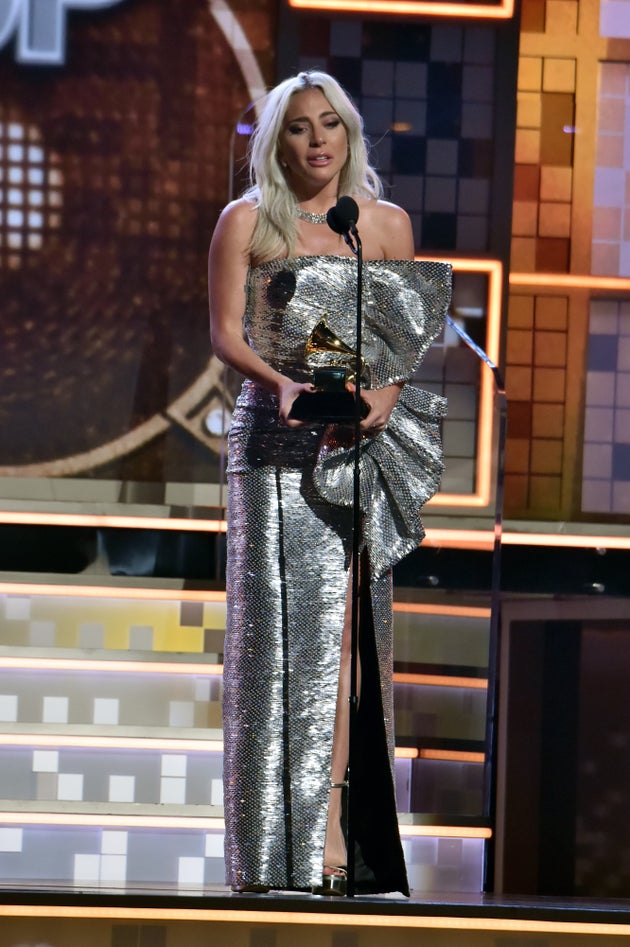 Lady Gaga used her Grammys acceptance speech to make an important point about mental health on Sunday night.During the ceremony, Gaga was presented with the first award of the evening, taking home Best Duo/Group Performance for her Bradley Cooper collaboration Shallow, taken from the soundtrack to their film A Star Is Born.Collecting the award solo while Bradley Cooper is in the UK for the Baftas, Gaga spoke of the film's prevalent themes, highlighting how relevant they are for so many people."I'm so proud to be part of a film that...
Published By: huffingtonpost - Sunday, 10 February
Older News
Oscar nominations 2019 in full: Lady Gaga battles Olivia Colman as contenders are revealed mirror (Today) - The nominations for the 91st Academy Awards were announced last month by The Big Sick star Kumail Nanjiani and Black-ish's Tracee Ellis Ross...
1 in 13 Children Has Experienced PTSD, But Most Aren't Getting The Help They Need huffingtonpost (Today) - One in 13 young people in the UK experiences post-traumatic stress disorder (PTSD) before the age of 18, the first study of its kind has suggested.Meanwhile, almost a third (31%)...
Oscars: Get a Load of the Early Beauty Looks From This Year's Best Actress Nominees popsugar (Yesterday) - As we prepare for the 2019 Oscars, we can't help but reflect on how far all of the best actress nominees have come, both when it comes to their successful...
The 1975 call out music industry sexism in BRIT Awards acceptance speech Music (Yesterday) - Last night, British pop rock group The 1975 did just that when they called out the systemic sexism of the music industry while accepting their BRIT ......
Beyoncé and JAY-Z Accept Their Brit Award With a Stunning Ode to Meghan Markle popsugar (Yesterday) - Everyone else can go home (even you, Dua Lipa), because Beyoncé and JAY-Z just won the Brit Awards . . . and they weren't even there. The couple picked up...
Lady Gaga's Net Worth Just Made Me Choke on My Lunch popsugar (2 days ago) - Lady Gaga doesn't do anything in small ways. From her glam, now-occasionally outlandish outfits to her insane vocals, Gaga's presence is always unmistakable both on and off the stage. It...
BRIT Awards 2019: The 1975 give passionate speech about misogyny in the music industry mirror (2 days ago) - The 1975 used their BRIT Awards acceptance speech to stand up against misogyny in the music industry ...
Brit Awards 2019: Beyoncé And Jay-Z's Tribute To Meghan Markle Was Instantly Iconic huffingtonpost (2 days ago) - Beyoncé and Jay Z were not even present at this year's Brit Awards but still managed to serve up one of the highlights of the evening. In a celebration of all-round...
Lady Gaga And Christian Carino Call Off Engagement huffingtonpost (2 days ago) - Lady Gaga and her talent agent fiancé Christian Carino have officially parted ways.The couple began dating in 2017 but it's now been revealed that they've broken up with a representative...
Lady Gaga & Christian Carino Call Off Engagement extratv (3 days ago) - Singer Lady Gaga and talent agent Christian Carino have ended their engagement....