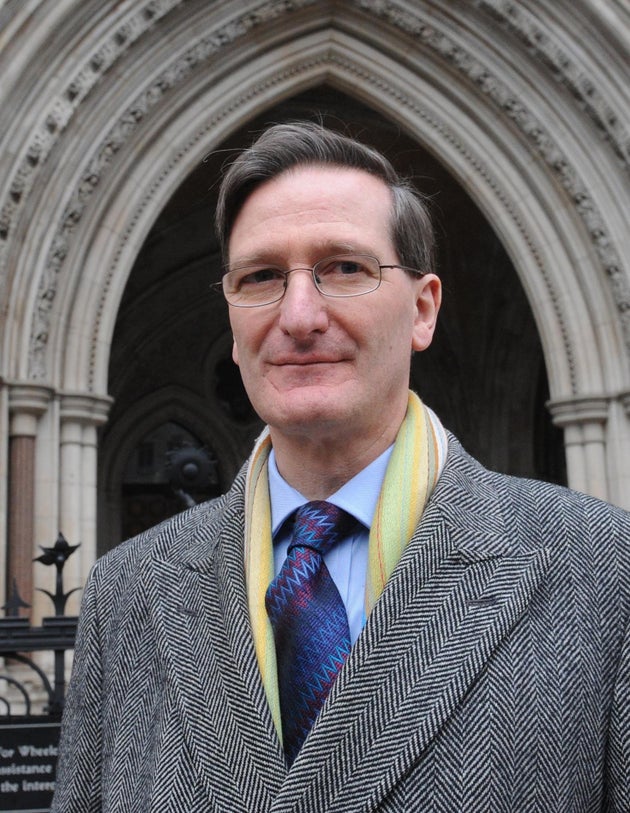 The Brexit deal Theresa May strikes with the EU must be openly compared to the terms the UK has with Brussels now, Dominic Grieve has said. The Tory MP, and Remainer rebel ringleader, has written to head of the civil service Mark Sedwill after a leaked draft PR plan suggested an "explainer" published by the government would mask differences and play down any hit to the economy. The guidance would tell people "what it means for the public, comparing it to no-deal, but not to our current deal", according to the plan. Now,...
Published By: huffingtonpost - Thursday, 8 November
Older News
Theresa May Says Brexit Transition Could Be Extended - But Not Beyond Next Election huffingtonpost (Today) - Theresa May has suggested the Brexit transition period could be extended, but not beyond the next general election. The transition period – during which the UK will remain tied to EU...
Len McCluskey Warns Labour MPs To Vote Against Theresa May's Brexit Deal huffingtonpost (Today) - Len McCluskey has warned Labour MPs they must vote against Theresa May's Brexit deal.Writing for HuffPost UK on Monday, the general secretary of the Unite union said the Commons must...
Labour Must Hold Their Nerve And Vote Down May's Bad Brexit Deal huffingtonpost (Today) - Last week, the Brexit drama became a full-blown crisis. Anxiety is growing throughout industry over the continuing confusion and uncertainty over the terms of Brexit, and the possibility that Britain might...
Theresa May Has An Impossible Task With Brexit: Reconciling The Irreconcilable huffingtonpost (Today) - In Theresa May's Statement to the House of Commons last week regarding her Brexit deal with the European Union, she said: "The choice is clear, we can choose to leave...
Labour's Shami Chakrabarti Left Stunned After Bruising Interview With Andrew Marr huffingtonpost (Yesterday) - Labour's Shadow Attorney General was left almost dumbstruck after a heated interview Andrew Marr on Sunday morning.Shami Chakrabarti was being grilled by the BBC presenter over Labour's stance on Brexit...
Jeremy Corbyn 'Doesn't Know' How He Would Vote In Second Brexit Referendum huffingtonpost (Yesterday) - "I've read a lot of it" - @jeremycorbyn admits to @RidgeOnSunday he hasn't read all 500 pages of the Withdrawal Agreement #RidgeFollow live updates: https://t.co/8BT4zxdKBopic.twitter.com/6jSfJprIuY— Ridge on Sunday (@RidgeOnSunday) November...
Dominic Raab Branded 'Disgrace' Over Sunday Times Brexit Interview Comments huffingtonpost (Yesterday) - Dominic Raab has been heavily criticised after suggesting Theresa May has failed to stand up to a bullying European Union over the Brexit deal.Raab, who stepped down as Brexit secretary...
Almost 50% Of Voters Back Theresa May To Remain PM Until Brexit huffingtonpost (2 days ago) - Almost half of voters back Theresa May staying on in Downing Street, at least until Britain leaves the European Union, according to a new poll, giving the embattled PM a...
Theresa May Describes Husband Philip As Her 'Rock' Amid Brexit Turmoil huffingtonpost (2 days ago) - Prime Minister Theresa May has spoken lovingly of her husband Philip as the Conservative Party continues to row over her draft Brexit Withdrawal Agreement.As May faced resignations, threats of a...
While We've Been Obsessing About A Brexit Deal, Here's What The Rest Of Europe Thinks huffingtonpost (2 days ago) - Theresa May has finally published a blueprint for Brexit - and she may be rewarded for her work by being ousted by her backbenchers. The long-awaited draft deal has reopened old...