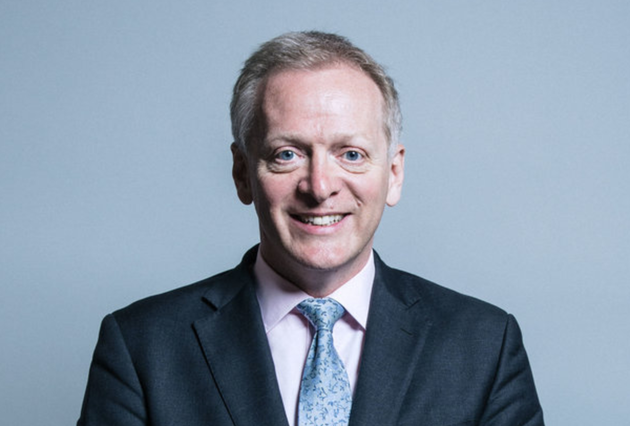 Justice Minister Phillip Lee has quit the Government just hours before crunch votes on Brexit.The Bracknell MP, who backed Remain in the EU Referendum, announced on Twitter he was stepping down from the post he had held since July 2016.He only told Theresa May he was quitting minutes before a meeting of the Cabinet at 9.30.Lee's resignation has prompted rumours that other Government ministers could follow, with one Remain-backing Tory MP telling HuffPost UK: "Questions is whether the others we know feel the same will go."In statement on his website,...
Published By: huffingtonpost - Tuesday, 12 June, 2018
Older News
France Triggers 'Hard Brexit' Contingency Plan huffingtonpost (Today) - France has triggered a contingency plan for a "hard Brexit," Prime Minister Edouard Philippe said on Thursday.After a cabinet meeting the wake of Theresa May's parliamentary defeat on her EU divorce...
MPs To Vote On Theresa May's Brexit 'Plan B' On January 29 huffingtonpost (Today) - MPs will be asked to vote on Theresa May's Brexit Plan B on Tuesday January 29, the government has announced.Andrea Leadsom, the leader of the Commons, made the announcement to...
In The UK, David Cameron Is Still Getting Blamed For The Brexit Mess huffingtonpost (Today) - David Cameron saved the Conservative Party. His hug-a-husky brand of modern conservatism dragging the Tories from the mid-2000s doldrums to an unlikely election win in 2015. But his political obituary...
Exclusive: £100,000 Surge In Donations To People's Vote Campaign After May's Brexit Deal Crushed huffingtonpost (Yesterday) - Momentum is building for a so-called "people's vote" after a £100,000 surge donations after Theresa May's Brexit deal was crushed in parliament. A total of £100,308 was handed to the official...
There's Something Oddly Familiar About Theresa May's Confidence Vote Win huffingtonpost (Yesterday) - Theresa May secured a margin of victory in Wednesday evening's Commons confidence poll of 19 votes – providing a strange coincidence when broken down in percentage terms.Those blessed with quick...
Theresa May Offers Brexit Talks With Jeremy Corbyn After Surviving No Confidence Vote huffingtonpost (Yesterday) - Theresa May has made a surprise offer of Brexit talks with Jeremy Corbyn after surviving his attempt to topple her government.The prime minister invited the leaders of the main opposition...
In A Perplexing Period In Westminster, We MPs Only Have One Option huffingtonpost (Yesterday) - I knew something was wrong when both groups of protesters outside Parliament cheered on Tuesday when the Brexit vote was finally declared.The remain-supporting old man in the white shorts convinced...
Every Real Brexit Option Is Dead – Time To Revoke Article 50 huffingtonpost (Yesterday) - The thirty months since the 2016 EU Referendum have been politically tumultuous and unpredictable –and we are now in danger of leaving the EU in a chaotic way that few...
How Do MPs Best Represent What 'The People' Want On Brexit? Here Are Just Three Ways huffingtonpost (Yesterday) - The crushing, historic defeat of Theresa May's flagship Brexit deal yesterday is one that will live long in the memory. The question on everyone's lips today is, what happens next?...
By Accident Or Design, A Pre-Brexit General Election Remains The Most Plausible Outcome huffingtonpost (Yesterday) - Following last night's historic defeat for the government, uncertainty abounds about what happens next. Today will see a vote of no confidence in the government, which it will almost certainly...