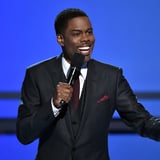 Image Source: Getty / Kevin Winter

Today in news we never could have predicted, Chris Rock is resurrecting the Saw franchise with a new spinoff film. Yep, that Chris Rock, and yep, that horrifying yet oddly addicting Saw franchise. The 54-year-old multihyphenate is teaming up with Lionsgate and a handful of the film series's OG creators, producers, and directors to put his own fresh spin on the storyline while still revolving around John Kramer, the main character also known as "Jigsaw" or the "Jigsaw Killer."

Rock, who has reportedly been a...
Published By: popsugar - Saturday, 18 May