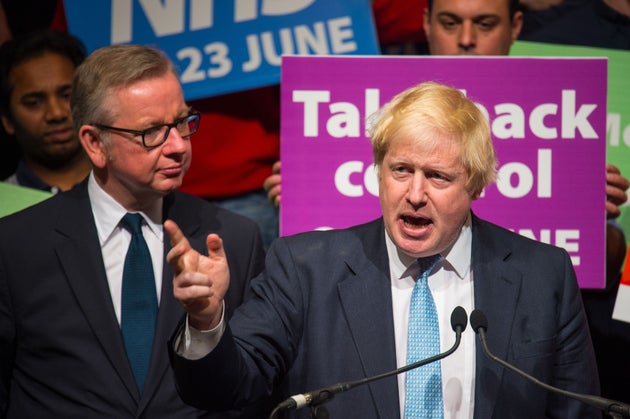 Brexiteer plans for a new EU customs deal have been ridiculed by Irish PM Leo Varadkar as less use than a women's 'deodorant'.Amid increasing signs that Brussels views the option as unworkable, Varadkar openly mocked the so-called "max-fac", or "maximum facilitation", idea of using technology to avoid a hard border in Northern Ireland.The proposal is one of the Government's two options for trade rules after Brexit and is strongly backed by Boris Johnson, Michael Gove and Jacob Rees-Mogg.Northern Ireland Secretary Karen Bradley underlined Cabinet divisions over the issue on Wednesday,...
Published By: huffingtonpost - Wednesday, 16 May
Older News
Brexit Deal 'Losing Theresa May Support Of Tory MPs And Voters' huffingtonpost (Today) - Theresa May has been warned she is losing the support of Tory MPs and "millions of voters", amid suggestions some Cabinet ministers may still resign over the proposed Brexit deal.The...
Brexit Deal: Everything You Need To Know On Theresa May's Judgment Day huffingtonpost (Yesterday) - Following months of bickering, brinkmanship and ministerial resignations, the UK may be finally ready to leave the European Union.But if you thought the revelation, on Tuesday night, that Theresa May...
Ó Súilleabháin changed Irish music Music (Yesterday) - The world of Irish music lost one of its most prominent leaders last Wednesday in the passing of pianist, composer, and academic Mícheál Ó ......
Expert Who Says Tech Can Solve Brexit's Irish Border Problem Has Not Been To All Of Crossing huffingtonpost (Yesterday) - The expert who claims technology can solve the Northern Ireland customs issue has admitted he has not visited all of the border. Lars Karlsson, the author of the EU paper Smart...
May Calls Emergency Cabinet Meeting To Sign Off Brexit Divorce Deal huffingtonpost (Yesterday) - Theresa May has started the final push to win Cabinet and Tory party support for her Brexit plans after British and EU officials agreed the draft text of a deal.In...
History Tells Us A Hard Border In Ireland Could Reignite Conflict huffingtonpost (Yesterday) - "Come all you young rebels and list while I sing", goes the opening line of The Patriot Game, an elegiac Irish rebel ballad that recounts an IRA attack on a police barracks...
Brexit Deal 'Possible But Not Definite' In Next 48 Hours, Says David Lidington huffingtonpost (Yesterday) - Britain and the EU are "almost within touching distance" of a Brexit deal, Cabinet Office Minister David Lidington has said.Theresa May's de facto deputy said that after negotiators in Brussels...
Can Brexit Actually Be Stopped? huffingtonpost (2 days ago) - Brexit can still be stopped, Labour's Shadow Brexit Secretary Keir Starmer said on Monday. How could that happen?The UK is due to exit the EU at 11pm on March 29, 2019...
Keir Starmer Claims 'Brexit Can Be Stopped', Despite What Jeremy Corbyn Said huffingtonpost (2 days ago) - Labour's Shadow Brexit Secretary Keir Starmer has contradicted Jeremy Corbyn by insisting Brexit can be stopped.In an interview with Der Spiegel last week, the Labour leader said "we can't stop"...
Boris Johnson Calls For Cabinet Mutiny Over Theresa May's 'Total Surrender' To Brussels On Brexit huffingtonpost (3 days ago) - Boris Johnson has claimed Theresa May is on the brink of "total surrender" to the EU over Brexit as he urged the Cabinet to mutiny against the Prime Minister's withdrawal...