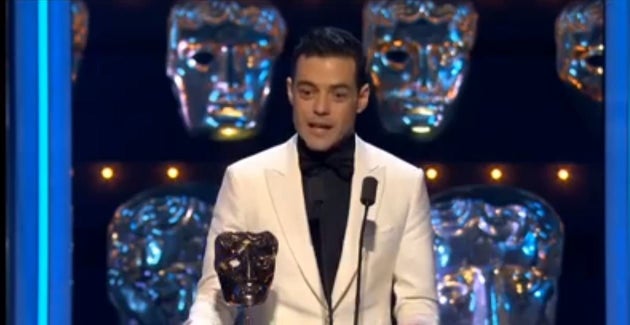 Bohemian Rhapsody star Rami Malek avoided any mention of controversial director Bryan Singer as he accepted the award for Best Actor at the Baftas on Sunday. Rami, who was honoured for his portrayal of Freddie Mercury in the Queen biopic, glossed over Singer's involvement in the film, following accusations of sexual abuse made against him. Four men claimed to have been sexually assaulted by Singer when they were under age in an article published in The Atlantic.Singer has since vehemently denied the allegations, calling the piece "a homophobic smear piece". During his acceptance...
Published By: huffingtonpost - Sunday, 10 February
Older News
And many more: Celebrity birthdays for April 23, 2019 Celebrity. (Today) - Actor Alan Oppenheimer, 89; actor David Birney, 80; actor Lee Majors, 80; Hockey Hall of Famer Tony Esposito, 76; Irish nationalist Bernadette Devlin ......
And many more: Celebrity birthdays for April 22, 2019 Celebrity. (Yesterday) - Actress Estelle Harris, 91; actor Jack Nicholson, 82; singer Mel Carter, 80; author Janet Evanovich, 76; country singer Cleve Francis, 74; movie director ......