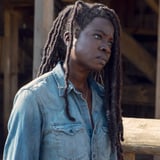 Our favorite shows have just returned from Winter hiatus, but we're also getting news about renewals and cancellations. While shows like Showtime's Shameless will be back for another season, others like NBC's Trial & Error are officially coming to an end. Plus, The CW just announced a TON of renewals for their hit series, including Riverdale and The Flash. See what else has been renewed or canceled so far in 2019 below.

Related:

Say Your Goodbyes! These 20 Shows Are Ending Forever in 2019

What's Been Renewed

Hulu

Light as a Feather: Unlike many...
Published By: popsugar - Tuesday, 19 February